Hate being unable to remember all the details of your reading life?
Want to stay motivated to read more and learn more about your habits and preferences?
Wish you could be a journaler but feel like you lack the time or skills to keep up with it?
Then you need...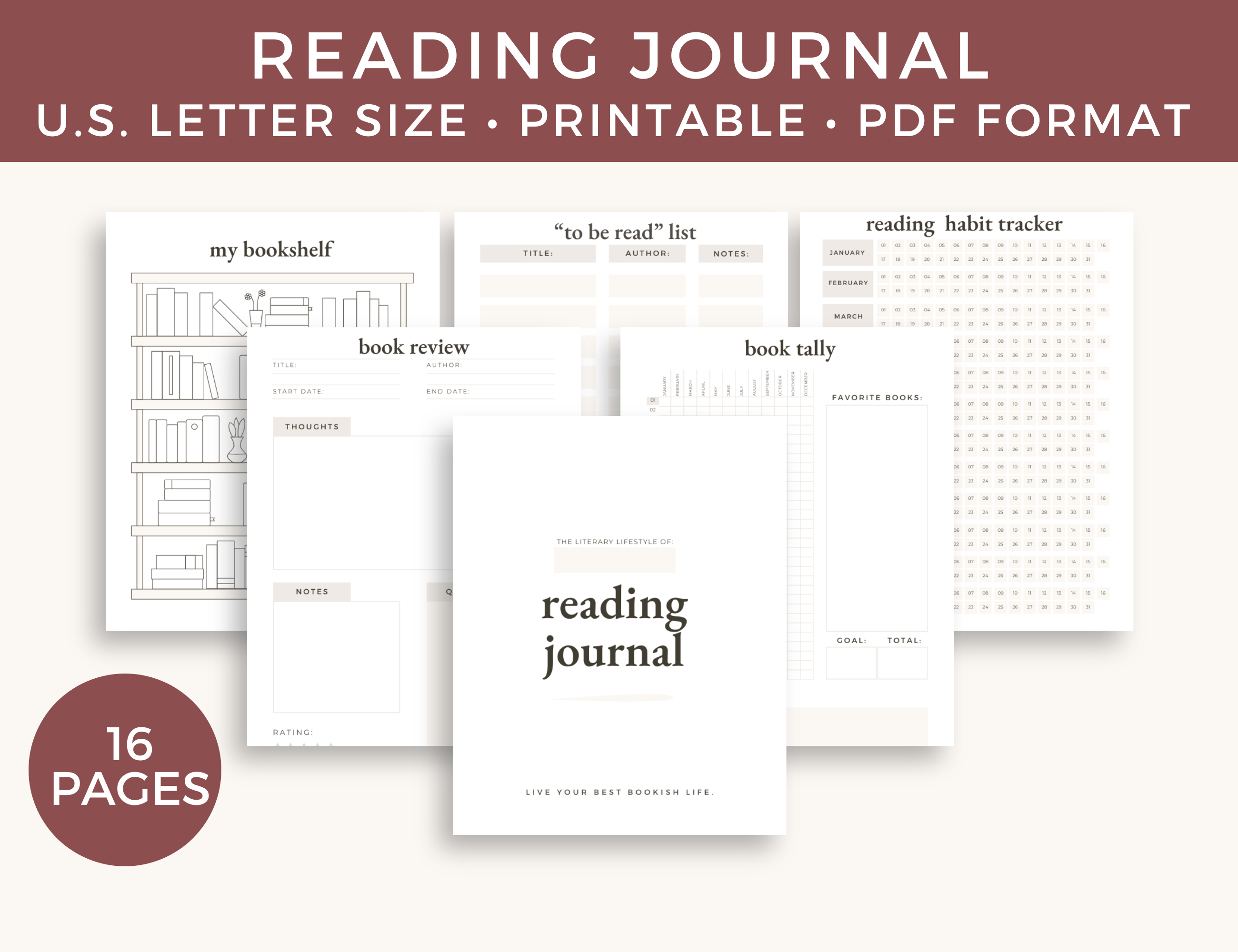 You're going to love these



features:
16 printable PDF pages in standard U.S. letter size (8.5" x 11") that make it quick, easy, and FUN for anyone (seriously, anyone) to track your reading life.
Cover Sheet
"My Bookshelf" Coloring Page
Monthly Planner"
Books Read" List
"To Be Read" List
Reading Habit Tracker
Yearly Book Tally
Reading Challenge
Alphabet Challenge
Book Adaptation Checklist
Book Review Template
Quick Book Review List with Star Ratings
Favorite Quotes Template
Lined Notes Page
Bonus: Daily Planner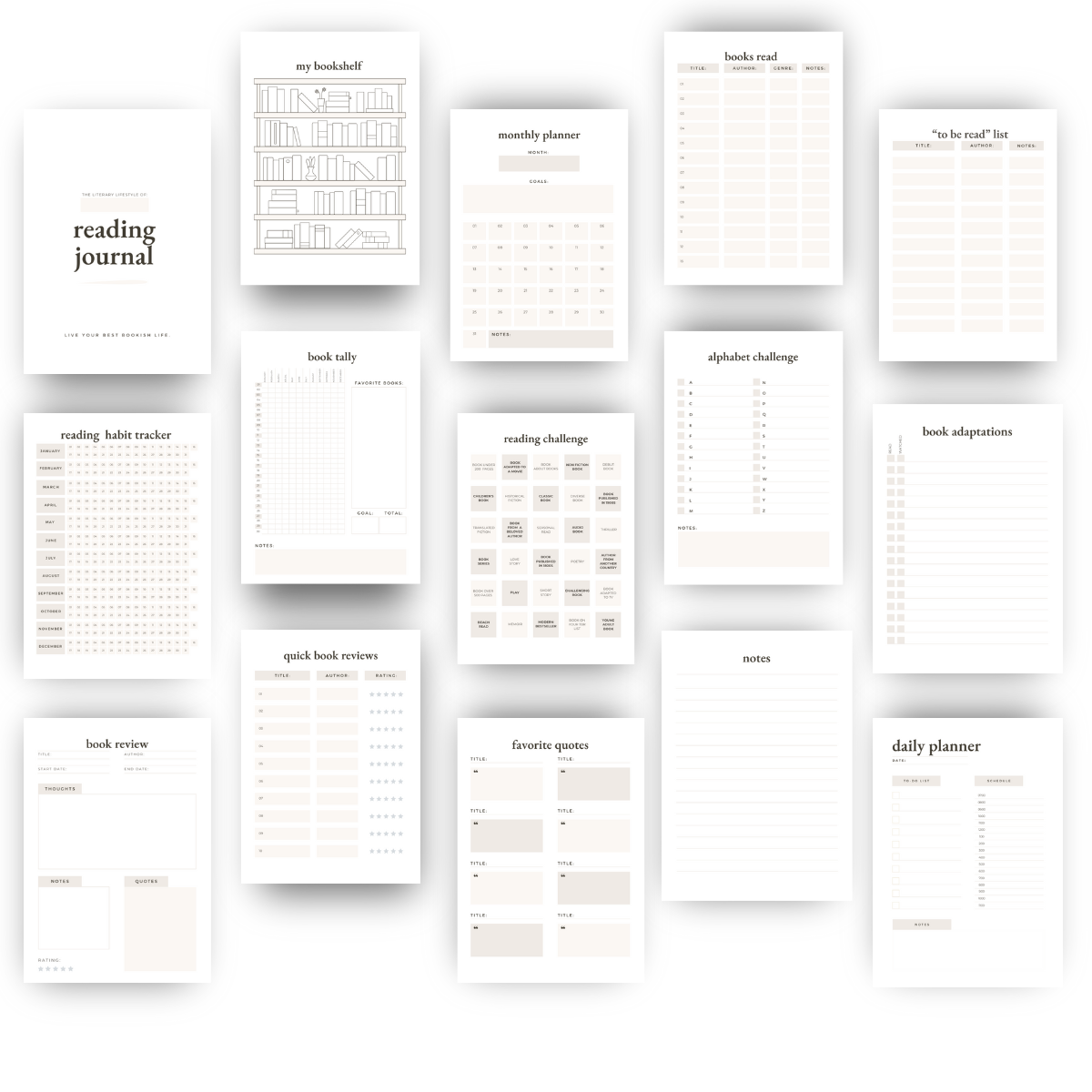 Get that creative and organized feeling of journaling without all the effort.
Wouldn't it be nice to...
Easily print each page of your Reading Journal as many times as you want to fully customize it for any month or year?
Store your Reading Journal in a standard-sized folder or binder that's large enough to actually read and write in?
Customize a clean, neutral design that's filled with elements you can make your own?
Unleash your creativity with fun elements like a bookshelf coloring page and starred book ratings?
Now, you can!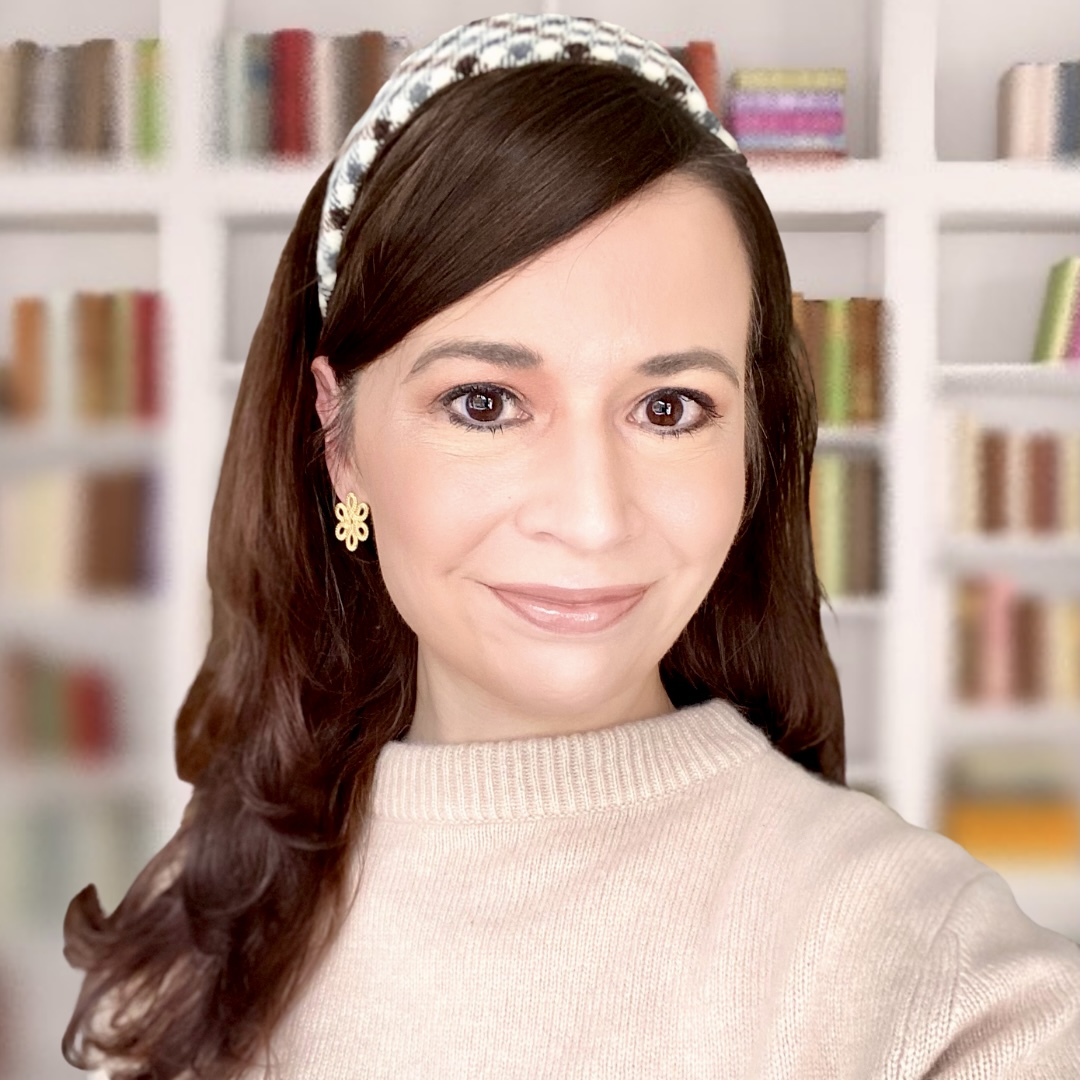 This Reading Journal was designed by an avid book reader for book readers.
I'm Jules, and I help women live their best bookish life because every reader wants to make each day feel as inspired as a cozy afternoon at home with a book and a warm beverage. And, sooner or later, real life gets in the way. Sound familiar?
Then, the Reading Journal is for you!

Readers of The Literary Lifestyle love this Reading Journal, and so will you!
"the Reading Journal has really helped me keep track of my reading and is just in general really helpful and easy to use" - Annia
"I have started to use my PDF Reading Journal and am finding it helpful and fun." - Bonnie


Frequently Asked Questions
How do I get and use the Reading Journal after I purchase it?
Once you purchase the Reading Journal, you will immediately receive a link to download it in your browser, and you will also receive an email to access it again later. You can open and print it as many times as you want. Then, fill in the papers with whatever writing tools and embellishments you want.
Do you offer refunds?
No. Since the Reading Journal is digital and delivered instantly, all sales are final and there are no refunds. If you have any questions, please contact [email protected] before you make this purchase.
Can I resize the Reading Journal?
Yes, you can select your printing options at the time of printing. However, technical support cannot be given since all printers and print screens vary.
Do you offer technical support?
No. The Reading Journal only requires that you know how to open a PDF and print it. Any technical support is therefore outside the scope of the Reading Journal.





Still on the fence? Buy now to get this exclusive bonus.


Bonus: Daily Planner
Do you wish you had more time to read?
This U.S. letter-sized printable PDF that tracks your:
To-Do List
Schedule
Notes
The Daily Planner helps busy people like you stay organized so that you can find more time to read.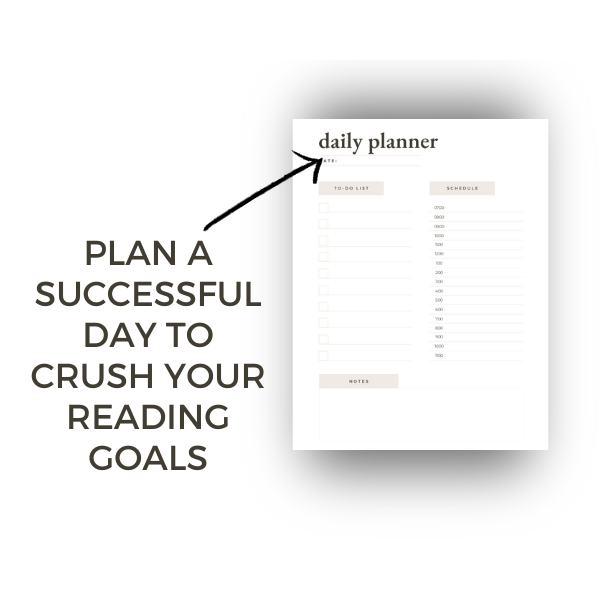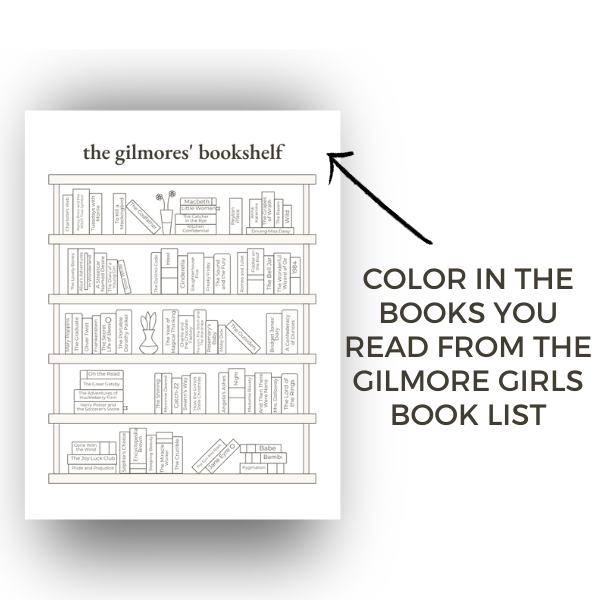 Bonus: The Gilmores' Bookshelf
Reading the books referenced on Gilmore Girls?
This U.S. letter-sized printable PDF helps you track your reading of the 75 most referenced books and most recognizable books from the show that you will definitely want to read if you are doing the Gilmore Girls reading challenge.

Say "No" to uninspired chaos and say "Yes" to an organized and fulfilled reading life.
Your reading life doesn't have to require a lot of effort to be memorable, insightful, and motivating.
Whether you're short on time, inspiration, or energy, or you're just ready for a change, this Reading Journal was created for you to live your best bookish life. Now, with the Reading Journal, you really can do it all.
Read, write, and be merry.